Products tagged with 'jet'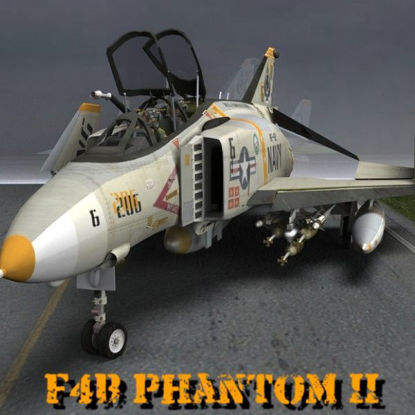 F4B Phantom Vietnam War Era Aircraft 3d figure for Poser with over 50 Points of Articulation assisted posing and animation with Poser ERC on the main figure: • Moving Flaps, Ailerons, Spoilers, Rudder. Stabilator, Speed Brakes, Opening Landing Gear Doors, Raising and Lowering Gear, Spin-able Wheels, Steer-able Nose Gear, Opening Canopies, Deploy-able Slats, Folding Wings, Deployable Tail Hook, Deployable Emergency Drag Chute, Fully Functional Cockpit Flight Controls, and Working Ejection Seats and more. Modeled by Chris Schell.

The MiG-21 was the first successful Soviet aircraft combining Fighter and Interceptor characteristics in a single aircraft. The MiG-21 was exported widely and continues to be used. The aircraft`s simple controls, engine, weapons, and avionics were typical of Soviet-era military designs. The Schell 3d' Mig-21 PFB fishbed figure for Poser has over 50 Points of Articulation on the main figure, many controlled by ERC.